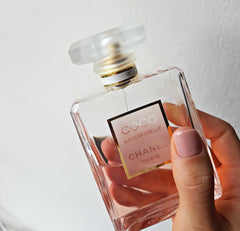 DryBy
 is a blow dry and nail bar conveniently located in Central London just off Regent Street. I've said it before and I'll say it again – I love the nail bar cross blow dry salon concept, as it is a great 'one stop' for busy professionals or those that want to fit in a workout, manicure, blowdry, lunch and afternoon coffee catch-up all in one day! DryBy has a unique ambience - it's the kind of place where they have absolutely nailed (excuse the pun…) the mix between gritty and pretty. Large glass windows invite you into a scarcely clad, almost Scandinavian interior, decorated first floor where hairstylists busily transform clients' hair in minutes.
Located right next to Psycle (highly recommended if you have not already checked this out!), one gets the impression that this is where those
in the know
hang out. It's the kind of place that you come to after you've sweated it out to Beyoncé on the bikes next door and are ready to spruce up your nails or treat yourself to a blowdry.
Downstairs, is what looks like a basement that has been renovated into a stylish glamour station where feet and hands are pampered. This is the gritty that I'm talking about – dark with brick walls, but painted white with luxurious heavy velvet looking black curtains and clean cut furniture and décor. Clientele sip on prosecco and relax in a haven away from the light and noise of outside busy London.
I was booked in for a shellac manicure and enjoyed a green tea whilst my therapist carefully filed, buffed and polished my nails. When I say carefully, I mean really, carefully. I was so impressed with the care, eye for detail and concentration that the therapists paid each client. It was if they wouldn't let you leave until they were completely happy with the finished product. Cuticles were removed, nails buffed, hands massaged and nails lacquered into a perfectly square shape.
The staff were also very friendly and made sure that clients were happy at all times, coming around often to top up drinks and find out if there was anything else they could do and hugging locals that were popping in for their regular manicures.
A great Saturday afternoon catch-up venue for girlfriends or a lunchtime 'pick me up'!
Have you been there yourself?
Subscribe to A Girl's Gotta Spa!
 beauty blog. Watch our reviews on 
YouTube
, see our pins on 
Pinterest
 and check us out on 
Instagram
. Got a Kindle? 
We're on Kindle too
!