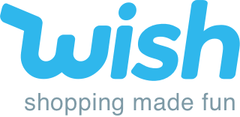 Woman-owned indie beauty brand, A Girl's Gotta Spa!, is pleased to announce that they have launched their cruelty free beauty line into the Wish marketplace. California-based Wish, is one of the most downloaded e-commerce apps, serving up over 150 million items to its 100 million active monthly users. With over 500k merchants, Wish generates 1 billion in revenue.

Made in the USA brands and products have increased in popularity during the pandemic, and Wish is partnering with companies that can meet this demand.
"Small businesses that produce their products in the United States tend to have better quality control over their supply chain as most items are made in small batches. This attention to detail increases trust with the consumer, not to mention their brand satisfaction due to our ability to ship within days and not weeks", said A Girl's Gotta Spa! Owner and Founder, Shannon Smyth. "I'm especially delighted to increase the variety of cruelty free body care options available on the Wish marketplace with those from A Girl's Gotta Spa!"
A Girl's Gotta Spa! has been Leaping Bunny certified cruelty free since their inception in 2014.
In a time when the pandemic is causing many small businesses to struggle, Wish empowers them by giving them access to millions of new consumers. A Girl's Gotta Spa! will be focusing on the US market to grow sales and brand awareness.
About A Girl's Gotta Spa!
: A Girl's Gotta Spa! is a woman-owned natural self-care brand that proudly uses plant-based ingredients, pure essential oils and seed oils to bring you natural bath personal care products that are vegan, Leaping Bunny certified cruelty free and rePurpose Global certified plastic neutral. There are no parabens, no alcohol, no petrochemicals, no sulfates, no phthalates, and no formaldehyde in their products.